---
The Alliance of Community Health Plans (ACHP) represents the nation's top‑performing nonprofit health plans to improve affordability and outcomes in the health care system. ACHP member companies are provider‑aligned health organizations that provide high-quality coverage and care to 22 million Americans.
---
ACHP and its member organizations quickly pivoted amid the public health crisis, offering comprehensive virtual support and programming, adapting advocacy efforts and continuing to differentiate the payer‑provider model.
Secured key provisions in the CARES Act: loosening of 42 CFR Part 2 restrictions and relief money for small business insurance premiums.
Held timely discussions with federal officials on testing and vaccines.
Advocated for broad telehealth flexibilities and joined the Telehealth Encounters Count Coalition.
Launched Telehealth Work Group to advance permanent virtual care flexibilities.
Highlighted member leadership and innovation during the pandemic through online series and media appearances.
Convened member CEOs 83 times.
Advocated for changes to Medicare Advantage (MA) Star Ratings system to reflect the impact of COVID‑19.
Presented a webinar exploring the impact of COVID‑19 on racial and social disparities for the National Academies of Sciences, Engineering and Medicine Action Collaborative.
Commissioned a national poll on consumer sentiment toward health care during COVID‑19.
Virtual meetings hosted for members.
Downloads of our member‑only COVID‑19 Information Center.
---
The Voice of Nonprofit Health Plans
---
ACHP elevated the voice of our member organizations and shaped policy to advance member interests.
Won, with the help of allies, elimination of the Health Insurance Tax, delays in interoperability implementation and a pause in Medicare sequester.
Facilitated board sessions with Centers for Medicare & Medicaid Services (CMS) Administrator Seema Verma, Senator Ron Wyden, Representative Greg Walden and others.
Created a workgroup for engagement in the Federal Employees Health Benefits Program.
Filed two Amicus briefs with the Association for Community Affiliated Plans in a major challenge to the Affordable Care Act, including unique data analysis of the impact of repeal.
Published a white paper on telehealth payment models.
Presented with members on hospital at home efforts, price transparency certification and social determinants of health at AcademyHealth's National Health Policy Conference.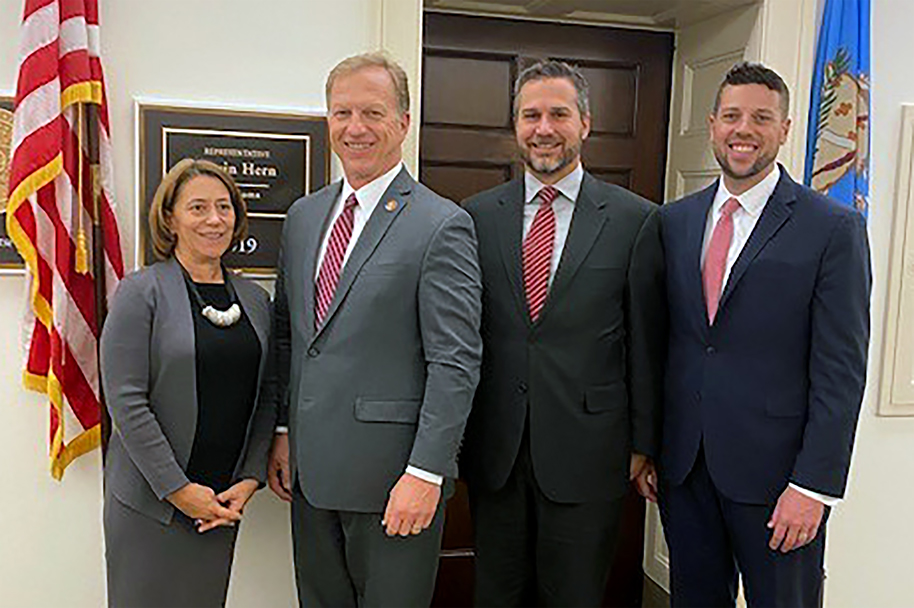 ---
CommunityCare's Bob Bush and Josiah Sutton join ACHP's Ceci Connolly for a meeting with Congressman Kevin Hern of Oklahoma during the annual government relations fly-in.
Meetings held with policymakers and staff.
Regulatory comment letters submitted.
Transforming Health Care Delivery
---
ACHP convened leaders to share best practices for improving outcomes, meeting quality benchmarks and delivering value to the communities they serve.
Conducted a year‑long examination of the effectiveness of peer support interventions in patients with serious mental illness to better understand the impact on patient engagement, health outcomes, utilization and cost.
Launched a maternal health initiative in collaboration with the National Partnership for Women and Families with funding from the Robert Wood Johnson Foundation.
Delivered plan-specific assessments of each member company's capabilities to address unmet social needs.
ACHP Chief Medical Officer and Director of Clinical Innovation Dr. Connie Hwang appointed to the Patient‑Centered Outcomes Research Institute Board of Governors.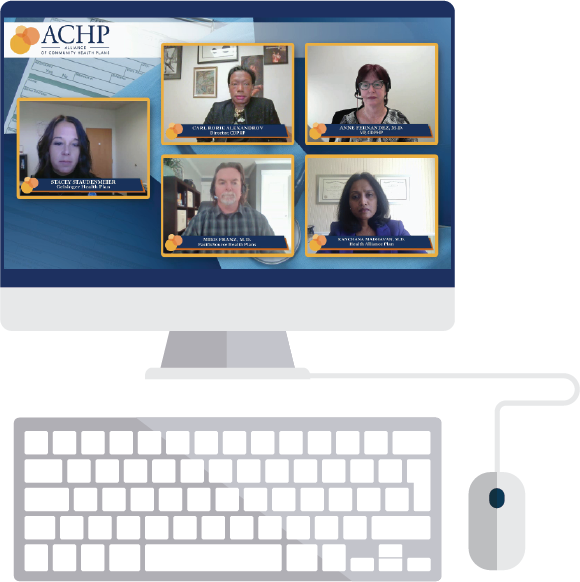 During the fall clinical conference, ACHP plans share how they recently leveraged telehealth to support member behavioral health needs.
Driving Performance Through Market Competitiveness
---
ACHP provided insightful data analysis as well as opportunities to learn about and discuss emerging trends for a competitive advantage.
Assisted members with improving consumer satisfaction scores by benchmarking CAHPS performance and sharing operational best practices.
Released online, fully interactive proprietary tools, including MA Snapshots and the Competitor Ratings Dashboard for commercial, Medicaid and MA Stars performance.
Provided members timely insight on national market trends to empower development of competitive, consumer‑focused initiatives.
Dynamic and detailed reports across several marketing platforms.
Quality Care Distinguishes Our Members
---
ACHP members have received top quality and customer ratings year-after-year, leading to an entire industry of better standards.
Nearly half of the health plan contracts awarded the top score of 5 stars by CMS were ACHP member organizations.
ACHP members continue to outperform hundreds of other payers on key national health measures, including member experience, drug safety and accuracy of pricing, preventive measures and managing chronic conditions.
J.D. Power ranks ACHP plans top in their regions for customer service.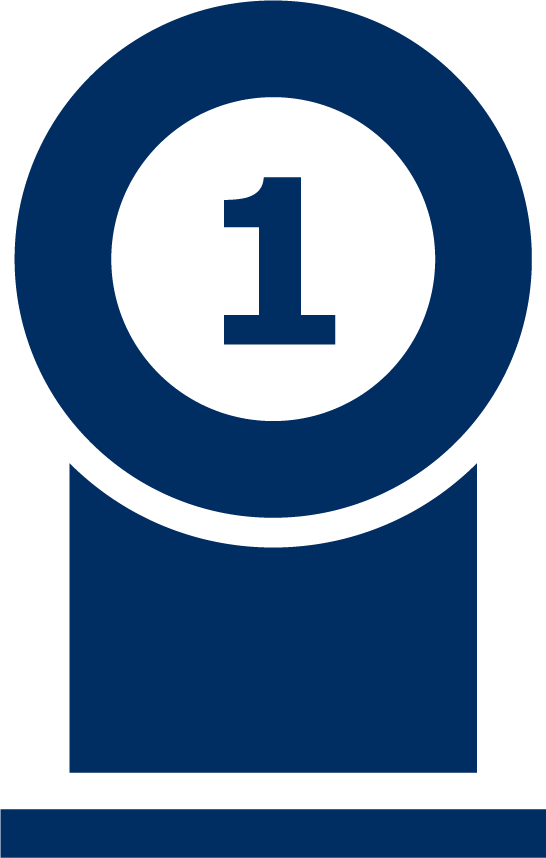 Nearly half of the health plan contracts awarded the top score of 5 stars by CMS were ACHP member organizations.